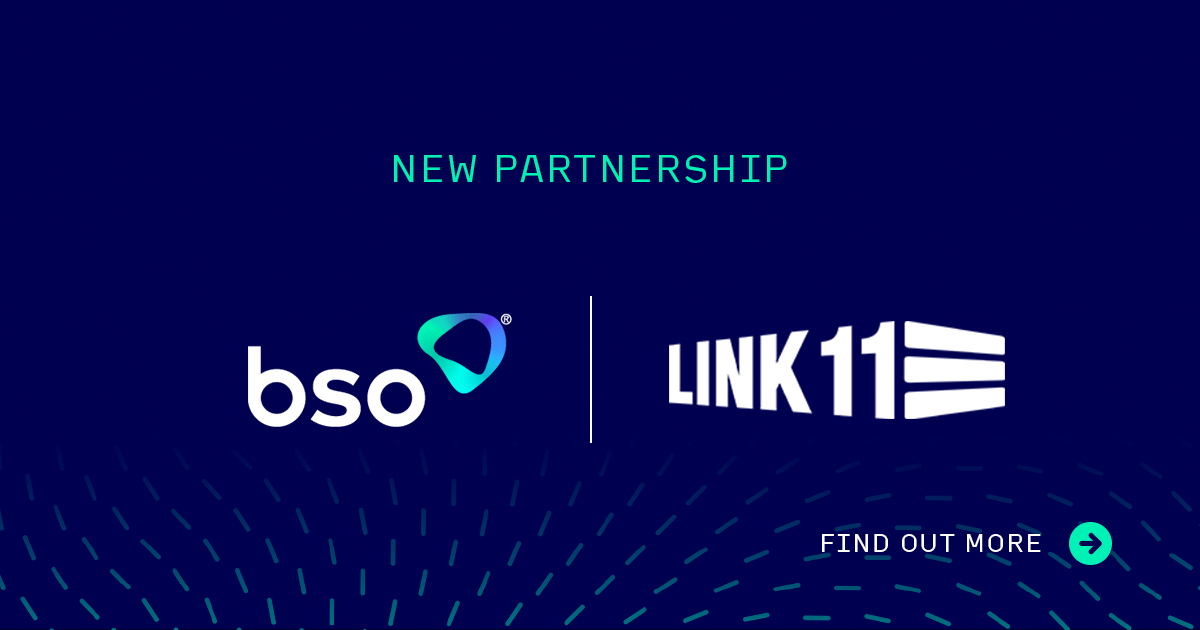 Dublin/Frankfurt. BSO, global connectivity provider, has partnered with Link11, leading European IT security provider in the field of cyber-resilience.  The company's cloud-based IT security services allow companies to strengthen the cyber-resilience of their business networks and critical applications. Using BSO's infrastructure and stringent SLAs, LINK11 will increase its network capacity to provide its customers with AI and machine-learning powered DDoS mitigation.
Link11's global multi-terabit network currently counts 43 PoPs (Points of Presence), interconnects the DDoS filter clusters and is monitored 24/7 by the Link11 Security Operations Centre.  Link11's product portfolio includes a wide range of security services, such as its patented web and infrastructure DDoS protection, Bot Management, Zero-Touch WAF, and Secure CDN Services.
Jens-Philipp Jung CEO at Link11 commented: "Our DDoS mitigation services need a resilient and technically advanced infrastructure.  The BSO Network met all our stringent criteria, and we are pleased to move forward with a perfectly aligned partner"
BSO's global protected, highly-available network is strategically built to handle both low latency and high availability. The robust network also encompasses 240+ data centres across 33 countries, meaning data is hosted closer to customers, reducing latency, and creating a superior user experience.
Michael Ourabah CEO at BSO commented "BSO is pleased to be part of Link11's growth plans and will further complement Link11 by providing bespoken concierge services on layer 2. Our business principles of customer-first aligned to technical innovation will provide a solid foundation moving forward!"
About BSO
Founded in 2004 and with a heritage serving the world's largest financial institutions, BSO is a global pioneering infrastructure and connectivity provider, serving more than 400 data-intensive businesses across diverse markets such as financial services, technology, energy, ecommerce, media and more. The company owns and provides mission-critical infrastructure, including network connectivity, cloud solutions, managed services and hosting, that are specific and dedicated to each customer served.
BSO's network comprises 240+ PoPs across 33 markets, 40+ cloud on-ramps, is integrated with all major public cloud providers and connects to 75+ on-net internet exchanges and 30+ stock exchanges. Its team of experts work closely with customers to create solutions that meet the detailed and specific needs of their business, providing the latency, resilience and security they need regardless of location.
BSO is headquartered in Ireland but has 11 offices around the world including: London, New York, Paris, Dubai, Hong Kong and Singapore. Find out more: www.bso.co
CONTACT US NOW